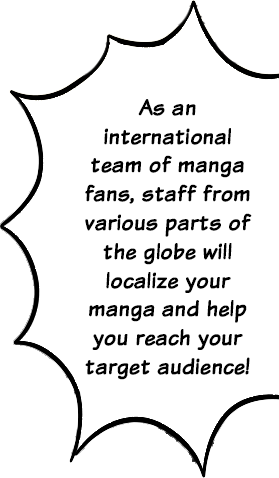 We translate projects in accordance to the character's personality and worldview rather than translating it word for word
Our manga translation process is different from other translation companies. By translating it according to the flow of the story, we try to convey the emotions of the speaker using natural spoken language.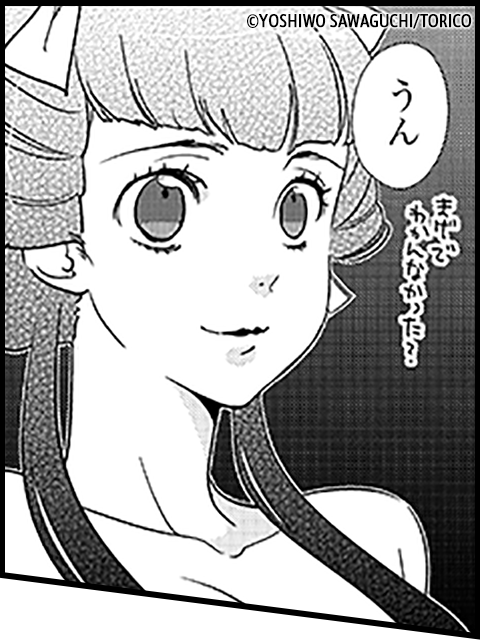 Yup.
Weren't you able to tell it by my chignon?
Yup!
You couldn't tell from my hairstyle?
"Chignon" here refers to her hairstyle which alludes to her social status. Given the cultural backdrop and era used in this manga, we assumed that a certain hairstyle tells a person's social status. Thus, "chignon" was replaced with "hairstyle" to appeal better to the general audience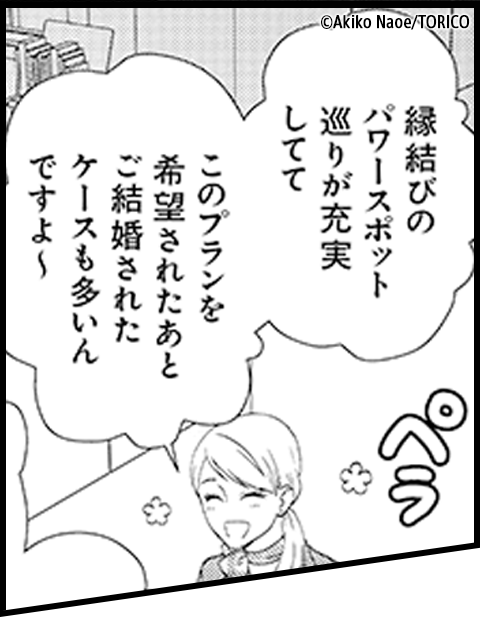 There's a fulfilling powerspot pilgrimage for marriage ties. And there were even cases when people had gotten married after requesting this plan.
There's a well-known spiritual spot for marriage. We even had clients who got married after they requested this plan!
The speakerin the manga is trying to give her customers a good travel plan. As such, the second manga translation was adjusted to make the dialogue sound more like a sales pitch convincing and friendly.
We use typefaces that match the mood and emotion of the original manga.
Expressive manga typsetting draw readers into the world of manga!
Carefully reproduce the manga's
original typesetted characters one by one.
It's important to replicate the original work's overall mood. Reproducing the feel of typefaces such as sound effects is important to relay a powerful message in manga.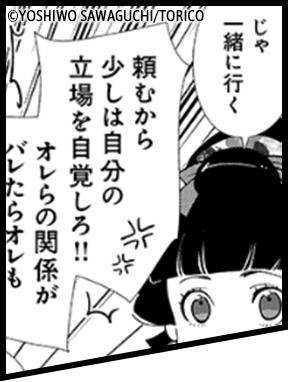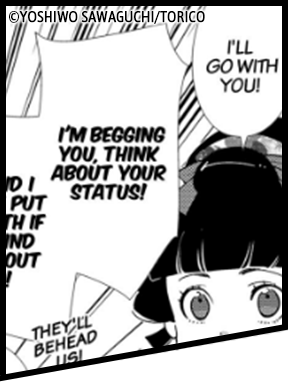 Manga Typesetting
We try to match the typeface in the translated manga's speech bubble to the one that is suitable in the original manga's worldview and genre.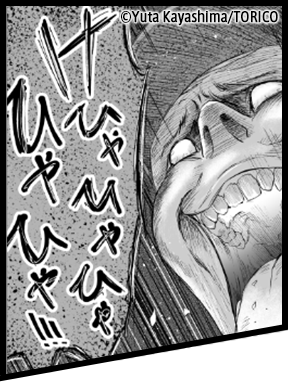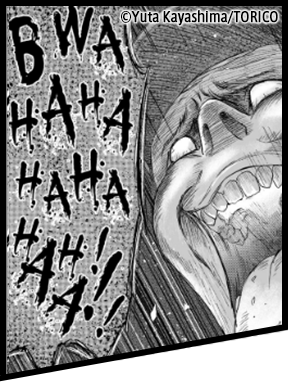 In manga, the art is important. Therefore, Manga World Translation have meticulous manga cleaners who are dedicated to keep everything as close to the original work.
Unlike ordinary manga translation services, even if the onomatopoeia is on a patterned or colored background,
we can clean it and redraw the area, preparing it for the target language's typesetting.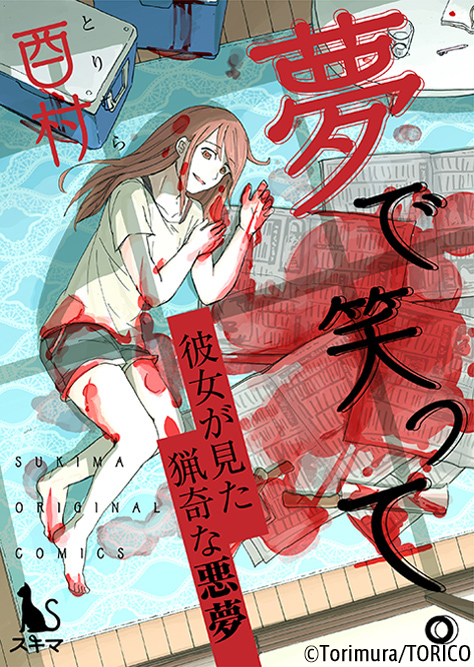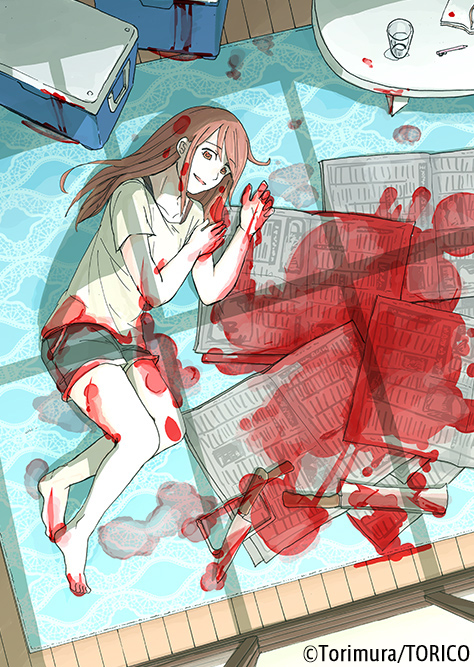 Clean out the manga lettering and fix the background.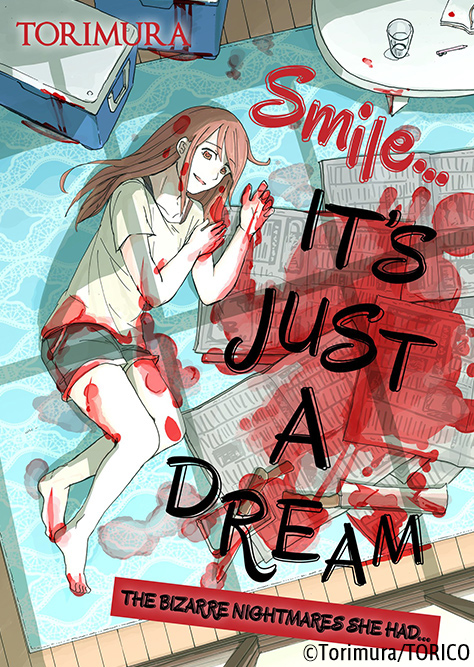 Input the manga translation and use the proper typeface to closely resemble the original work.
Case Studies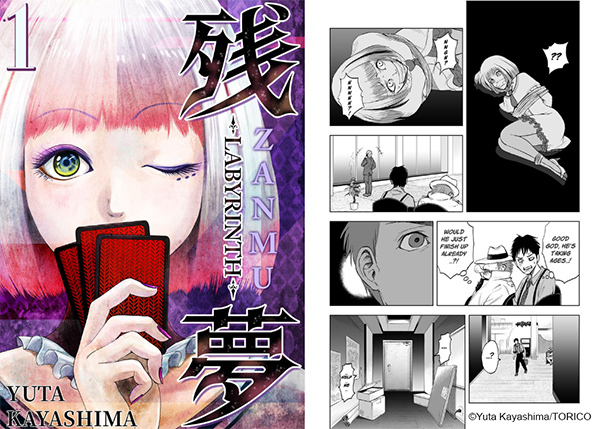 Zanmu ~LABYRINTH~
There's been a lot of murder cases lately, add to that the strange mutilation incidents... Young officer, Hazama, needs to find the culprit behind these incidents. One day, he meets an unusual magician girl who will give him a lead to the murderer. However, when Hazama finds him, his body has been mutilated! Since then, one after another, the cases Hazama handles will be somehow connected to that little magician. Who exactly is this girl and what is her role in these incidents?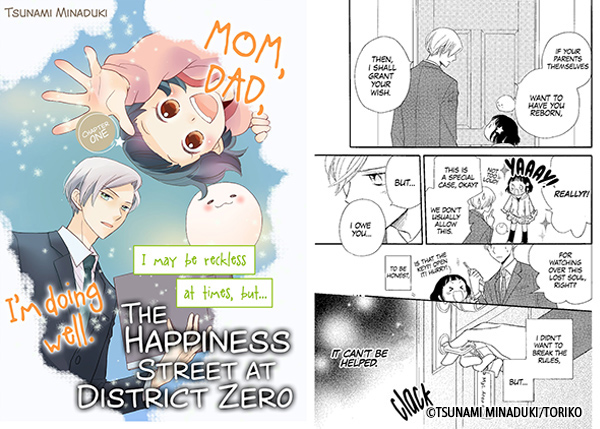 Happy Address 0-Chome
Even Heaven has a system and souls must follow the process for reincarnation. But not all souls are so easy to deal with. Komori is in-charge of the Soul Management Division and he has to handle troublesome souls every day. Why are humans so selfish even after death? Well perhaps, that is their charm.
Supported Languages
We have a long track record of professional manga translation, writing, and typesetting in many languages.
English
German
French
Italian
Spanish
Korean
Chinese
Russian
Arabic
SEA Languages
Manga-Related Services
We offer a range of services supported into multiple languages all over the world.
Manga Cleaning/
Redrawing

After removing the Japanese text (source language), a professional manga artist will faithfully reconstruct the original background or image.

Manga Localization

We will localize the manga with rich expression while keeping in mind the worldview of the manga and the individuality of each character, so that it doesn't become an ordinary text translation. We value the worldview and the characters of the original work.

Manga Proofreading/
Text Editing

We will make a final check for typographical errors and grammatical errors. Carefully considering the cultural background, we will brush up the translation content so that the expression will become more natural for the reader of the target language.

Manga Typesetting

The proofread text is typeset in the speech bubble, keeping a balanced form and placement for a pleasing reading experience. In addition, by effectively choosing multiple fonts to express the emotions of each scene and characters, the reader will be further drawn into the world of manga.

Manga Verticalization for Digital Comics

"Vertical reading manga" is devised for reading manga on smartphones. The vertical format is a new way of presenting the typical frame division of manga; the reading experience is easier and more engaging.The lowest price in the industry is made possible only by Manga World Translation. Get it at a great price by requesting it at the same time as colorization and localization.

Manga Color Processing

Simply coloring a black-and-white comic can dramatically change the impact it has on your readers. In Manga World Translation, a professional artist works carefully with attention to detail. Price can be set based on the amount of work. By giving your manga a new life through coloring as well as vertical reading, you may acquire new readers and fans for your manga.

Mosaic Processing (Censoring)

In Manga World Translation, you can specify the range and density of the mosaic or censorship.

Formatting
(e.g. EPUB conversion)

By making manga digitized and readable on various terminals, it will be possible to attract a new readership. This service also facilitates multilingual and global expansion.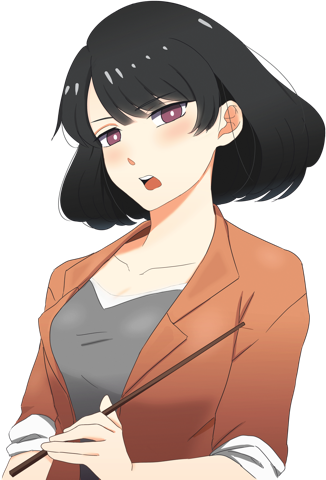 For a more accurate quotation, please feel free to send us the material at
info@cccjph.com
Our Manga Translation Team
Various teams from Japan, Asia, Europe and the United States take charge of the Manga World Translation project.
Manga Project Head, Copy-Editor, Typesetter, Cleaner/Redrawer, Quality Checker

Quinn

It is well-known and established among the team that I am a BL fangirl who loves ikemen and seiyuus! Lately, I've been into isekai types of Manga and Manhwa! I hope I get the chance to widen my scope in terms of manga genres.

One Piece, Katekyo!!! (BL), Detective Conan, Haikyuu, Natsume Yuujinchou,Kaichou wa Maid-sama, Zanmu (Labyrinth and Joker), Koigokoro (BL series by Kanda Neko)

Translator, Cleaner

Anna

I love manga, anime, and light novels! I write as a hobby since I can't draw very well. But I never really get to finish a story. I always get stuck thinking too much about how I want the ending to be and I end up skipping the middle parts. Translating manga is fun, especially those with interesting stories, but I'm not too fond of manga that are too shoujo.

Kimetsu no Yaiba, Sasaki to Miyano, Soukyuu Boys, Ballad x Opera, Bloody Mary (Samamiya Akaza), Isekai Yakkyoku, Mairimashita Iruma-kun, Naka no Hito Genome, Given, Bungou Stray Dogs, Akatsuki no Yona, Mizutama Honey Boy

Translator

Trixie

Hiya! I'm a huge geek who loves reading, table-top RPGs, playing select video games, and reading manga! I've been into manga and anime since high school and dabbled into cosplaying.

Skip Beat, Eyeshield 21, Embracing Love

Japanese Checker

Riki

Hi! I'm a half-Filipino who loves Japanese manga, anime, and games. Working with manga allows me to read and know more about them.

Kimetsu no Yaiba, Made in Abyss, XXXholic, Kodomo no Omocha

Japanese Checker

Kyoko

Konnichiwa! I love doggos, animu, manga and J-rock bands. I don't do well with hoomans but I love working with the team! I get to talk with the hoomans in the team. They are so kind even when I make mistakes. Now, I learn many things every time! Working with manga-related stuff is my childhood dream so I am very thankful. Huehue!

Natsume Yuujinchou (Slice of Life), Diamond no Ace (Shonen), Gintama (Comedy), D. Gray Man (Dark Fantasy), Kyo Kara Maoh (Shonen Ai), Junjou Romantica (Yaoi)

Copy-Editor, Typesetter, Cleaner, Quality Checker

Jam

I really love working with the Manga project! It's my favorite because I get to read manga at work. It's like I'm getting to know different characters and giving them life. I even get to read different stories of different genres and learn new things every day. It's exhausting at times, but as a creative writing graduate, the Manga project feels like home ♥

Ogui Koshien, Gift, Shiawase Banchi, Cases & then Some, Guts, 10 o'clock Rule, Toshi Madoi Neko, Nagareboshi, Maou-sama Retry!, etc.
Our Manga Translation Process
1

Quotation

Once you contact us, we will quote based on the number of pages, delivery date, language, vertical reading, color, and other services that you want to avail.

2

Preparation

If you have any particular translation for the proper nouns such a character's name, please share it in advance before starting the Manga World Translation work. This will ensure that the team is fully prepared to start the project; avoiding hiccups and delays in the process.

3

Manga Production

Our professional team for manga localization in each language will produce multilingual versions of the manga. With native speakers in these teams, we can ensure that the manga translation and localization is accurate and up-to-date.

4

Delivery

The delivery file can be customized to the customer's request, (e.g. PDF format, TIF format, JPEG format, PSD format, etc.) You can choose what kind on format you want your project to be in.
Company Profile
We aim to create a world where people all over the globe can enjoy reading Japanese manga in their native language; breaking barriers through accurate translation and localization.
| | |
| --- | --- |
| Operating Company | Creative Connections & Commons Inc. |
| Business Content | Multilingual manga and games translation and localization, BPO, customer support |
| Representative | Katherine Bantiles |
| Date of Establishment | February 10, 2012 |
Inquiry Form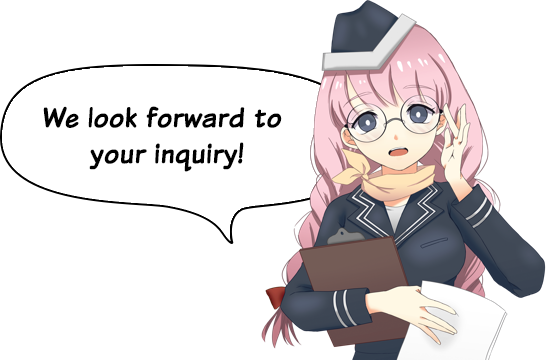 Inquiries in Japanese are also welcome.
Email us at
info@cccjph.com
or call us at
+63 (82) 233-0032
Career
We are currently hiring manga translators to join our team!
Both part-time and full-time positions available
For general translation tasks (Japanese⇔English)
Must have JLPT N2 or higher
English Native with N1 level
English creative writing background is a plus!